General Dentistry
---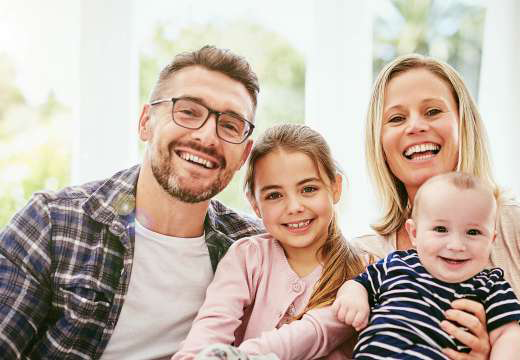 At Cedar Dental Group, we understand the importance of maintaining excellent oral health. Our dedicated team of professionals is committed to providing you with top-notch general dentistry services in a warm and welcoming environment. Your smile is our priority, and we're here to ensure it remains healthy and beautiful for years to come.
Comprehensive Dental Examinations
Regular check-ups are the cornerstone of good oral health. Our experienced dentists perform comprehensive dental examinations to assess your overall oral health. We use advanced diagnostic tools to identify potential issues early, allowing for prompt and effective treatment.
Professional Dental Cleanings
Maintaining a clean and healthy mouth is essential. Our skilled dental hygienists perform thorough cleanings to remove plaque and tartar buildup, reducing the risk of cavities and gum disease. We'll also provide guidance on proper oral hygiene techniques to keep your smile radiant between visits.
Preventive Dentistry
Prevention is key to avoiding dental problems. At Cedar Dental Group, we offer a range of preventive services, including dental sealants, fluoride treatments, and custom mouthguards. These measures help protect your teeth and prevent common issues like decay and teeth grinding.
Restorative Dentistry
Should dental issues arise, our dental experts are well-equipped to restore your smile to its former glory. Whether you need fillings, crowns, bridges, or dental implants, we provide personalized solutions to address your unique needs.
Emergency Dental Care
Dental emergencies can happen at any time. Our team is here to provide immediate assistance and relief for issues like toothaches, broken teeth, or lost dental restorations. Don't hesitate to reach out if you require urgent dental care.
Cosmetic Dentistry
A confident smile can boost your self-esteem. Cedar Dental Group offers a range of cosmetic dentistry services, including teeth whitening, veneers, and Invisalign® clear aligners. Let us help you achieve the stunning smile you've always desired.
At Cedar Dental Group, we are dedicated to improving and maintaining your oral health, ensuring that your smile remains beautiful and functional. Contact us today to schedule an appointment with our experienced dental team. We look forward to becoming your trusted partner in general dentistry. Your healthy smile starts here!