When Dental Emergencies Strike, We're Here to Help
---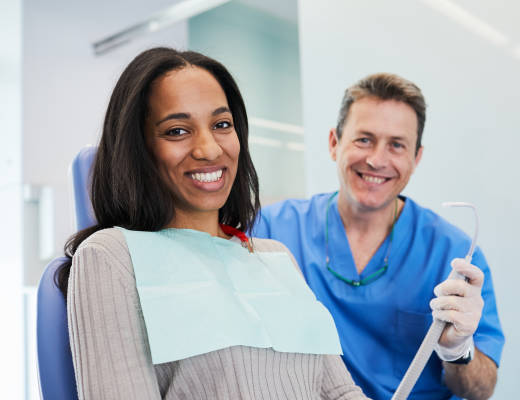 At Cedar Dental Group, we understand that dental emergencies can happen at any time, often when you least expect them. That's why we offer comprehensive Emergency Dentistry services to provide immediate relief and expert care when you need it most. Our dedicated team of experienced dental professionals is here to address your urgent dental needs promptly, ensuring your comfort and well-being.
What Constitutes a Dental Emergency?
Dental emergencies encompass a wide range of situations, including:
Severe Toothache
 Persistent and excruciating toothaches could indicate underlying issues such as infection or dental trauma.
Broken or Chipped Teeth
 Accidents and injuries can result in fractured or chipped teeth, which require immediate attention to prevent further damage.
Knocked-Out Tooth
 If a tooth is knocked out, time is of the essence. Quick action can increase the chances of saving the tooth.
Lost Dental Restorations
 Losing a crown, filling, or other dental restoration can be painful and may expose sensitive tooth structures.
Abscesses or Infections
 Untreated oral infections can lead to severe pain and potential systemic health issues.
Our Emergency Dental Services
When you contact Cedar Dental Group for an emergency, our compassionate team will prioritize your case and schedule an appointment as soon as possible. We are equipped with state-of-the-art technology and advanced techniques to provide the following emergency dental services:
Pain Management
 Our primary goal is to alleviate your pain. We'll promptly diagnose the issue and provide immediate relief.
Tooth Restoration
 We can repair or replace damaged or missing teeth, restoring your smile and functionality.
Infection Control
 If you're experiencing an oral infection, we will address it promptly to prevent it from spreading.
Orthodontic Emergencies
 If you have orthodontic appliances and experience an issue, we'll ensure they're properly adjusted to maintain your treatment progress.
Patient Education
 We'll take the time to educate you on preventive measures and post-treatment care to avoid future dental emergencies.
Why Choose Cedar Dental Group for Emergency Dentistry?
Experienced Team: Our skilled and compassionate dental professionals have years of experience in handling dental emergencies.
Advanced Technology: We utilize cutting-edge technology to ensure accurate diagnoses and effective treatments.
Patient-Centered Care: Your comfort and well-being are our top priorities, and we'll work closely with you to address your specific needs.
Don't let a dental emergency disrupt your life or cause unnecessary pain. Contact Cedar Dental Group for immediate assistance, and trust our experienced team to provide the expert Emergency Dentistry services you need. We're here to restore your smile and peace of mind when you need it most.